Integrity Led. Trust Driven. Family Owned.
We have been providing excellence in professional land care, design and build services to residential and commercial clientele since 2004. Our business is built on the foundational belief that when we treat our employees, our community, and our larger world with respect and dignity, superiority in our craft only comes naturally. 
All estimates are free and flexible according to services and scheduling.
"We might not go out hugging trees, but we think that tending to the earth sustainably and judiciously is a noble, and necessary task of humanity."
In 2004, after throwing around several ideas for starting a new business, Michelle and Doug Knott sold their Connecticut home and moved to Michelle's hometown of Nashua, NH. With the financial and spiritual support of his in-laws, Hank & Marie Labine, Doug got a mower, then a truck, and then an employee. The company has grown exponentially ever since. 
From day one, Michelle has been the foundation for the administrative side of the business. The children have been dragged into– excitedly volunteered, rather, to work in the business too: performing various tasks from entering gas receipts to field work to sales.
Along the way we have managed to keep our promise, and plan to for the rest of our days.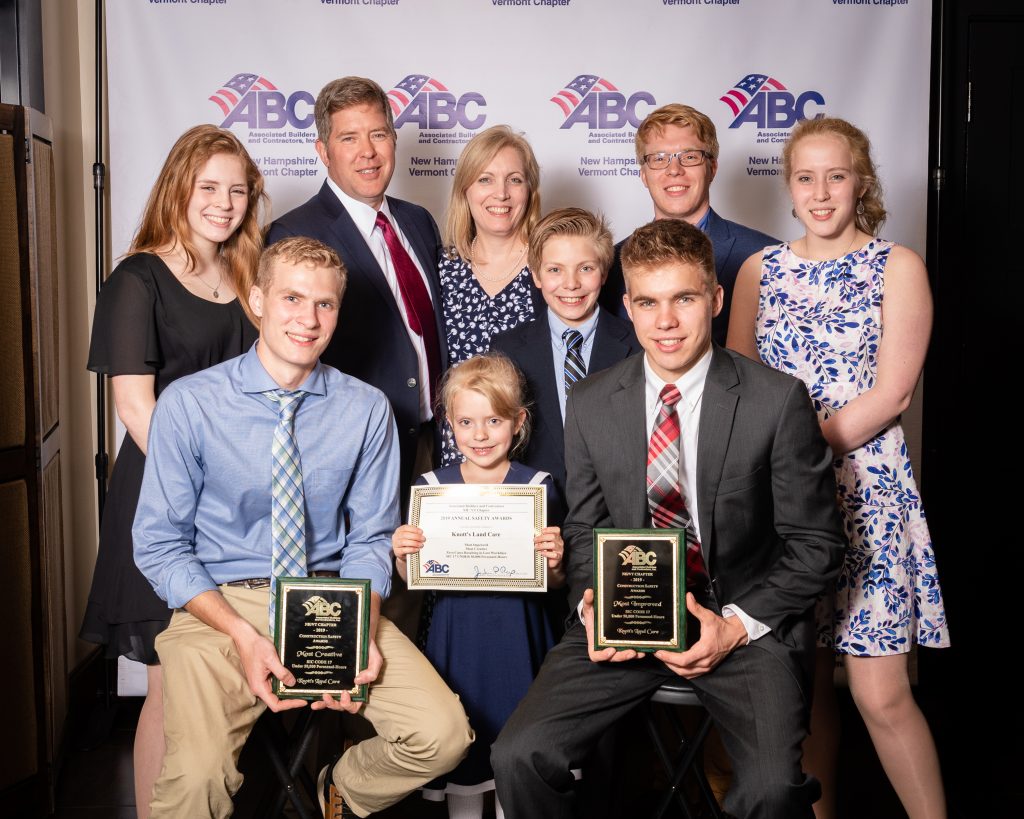 Doug and Michelle's Promise
"To deal with our current and potential clients, staff and vendors with integrity and honesty; we seek partners. To make choices through a sustainable mindset of doing good, while doing well, as a duty to our earth, and to all of those who live in the social ecosystem of our trade."
"Snow and ice fear them. Flowers love them, and so do we."
"Knott's did a beautiful job planting trees and shrubs in my yard. Doug Knott was very helpful with suggestions, but also made sure I got the "wow" factor I wanted! The team who did the work was terrific: professional, courteous, and a joy to have around. I highly recommend this company!"
"Thanks to these folks, I've forgotten what the color brown looks like."
Let us help you with your next project